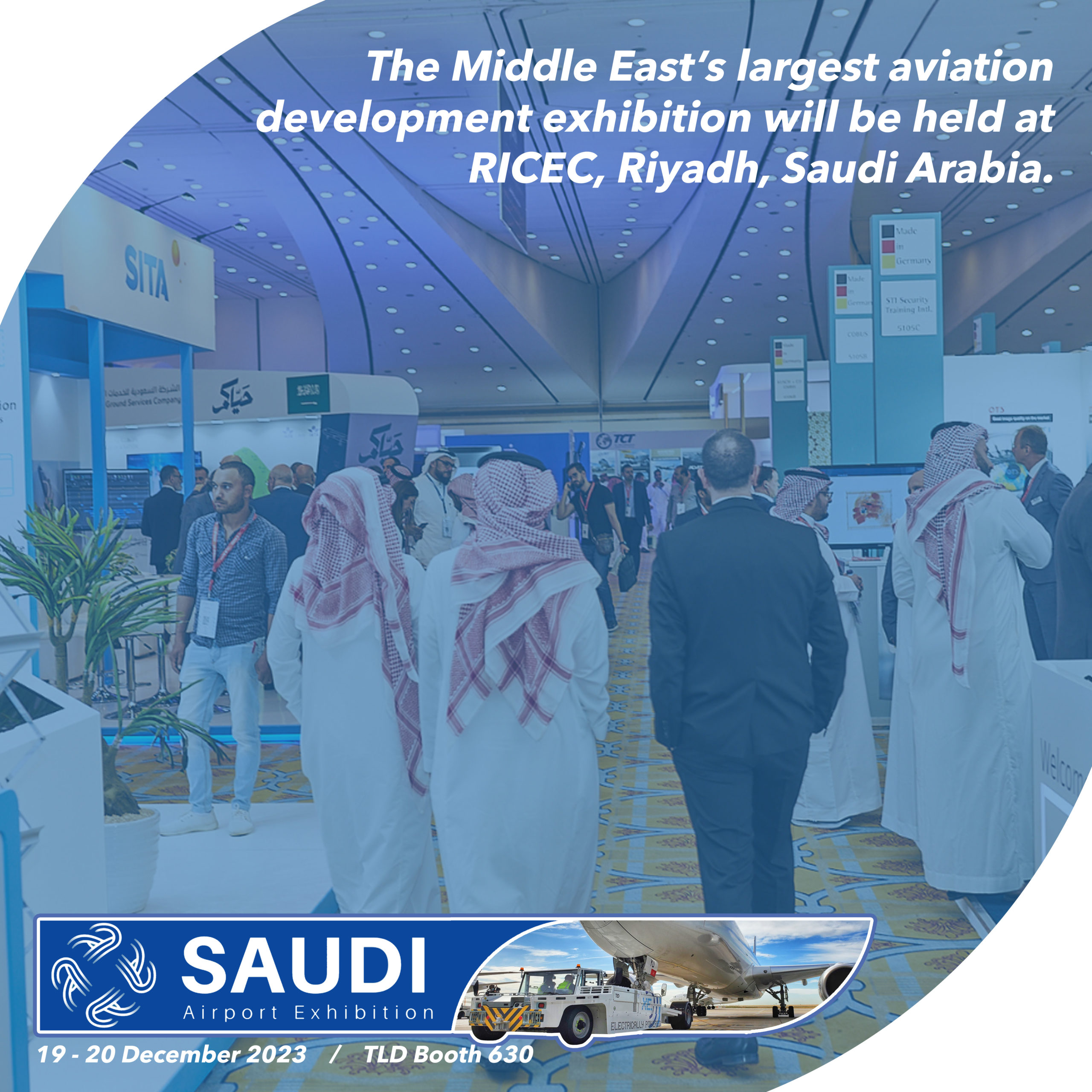 Saudi Airport Exhibition 2023
The Saudi Airport Exhibition will feature multiple platforms for attendees to learn from global industry leaders, view the latest technologies from around the world and build new partnerships to enhance their own business.
TLD is pleased to announce its attendance at this important aviation development exhibition.
Join us at Booth 630 to meet the team, view the latest GSEW smart tech and discuss your airside requirements.
#TLDGSE#SaudiAirportExhibition#LeanerAndGreener