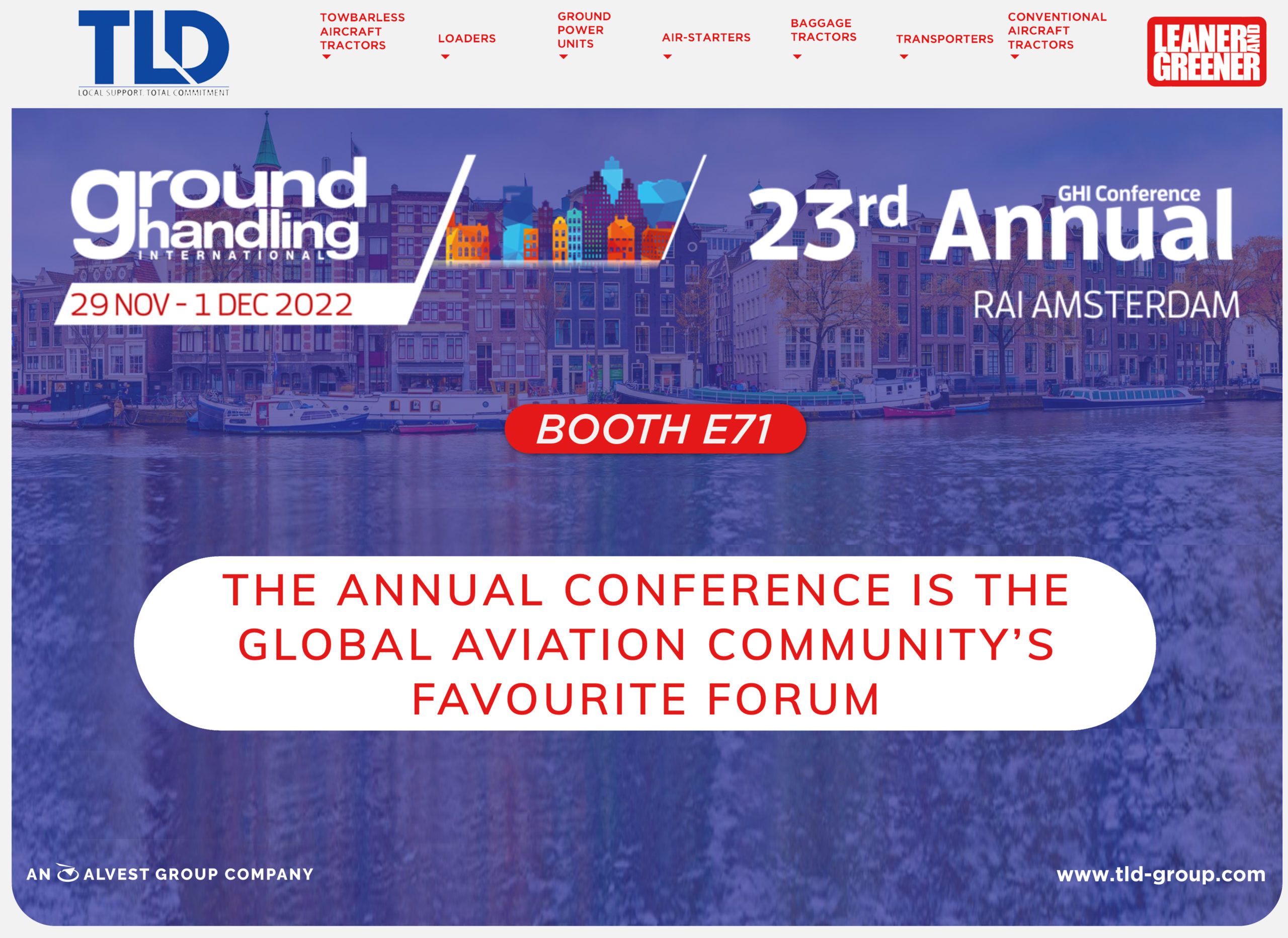 23rd Annual GHI Conference
The Ground Handling International Annual Conference is the global aviation community's favourite forum for exchanging new business opportunities and championing ground service excellence.
Since its debut in 1999 – the Annual has forged a proud reputation for providing quality networking, premium content and outstanding customer service.
TLD is a leading industrial company specializing in the design, manufacture, distribution and after-sales service and support of aviation ground support equipment…
…so please join us on booth E71, and find out how our 'Leaner&Greener' range of GSE can benefit your operation AND the environment.
#LeanerAndGreener #TLDGSE #GHIConference