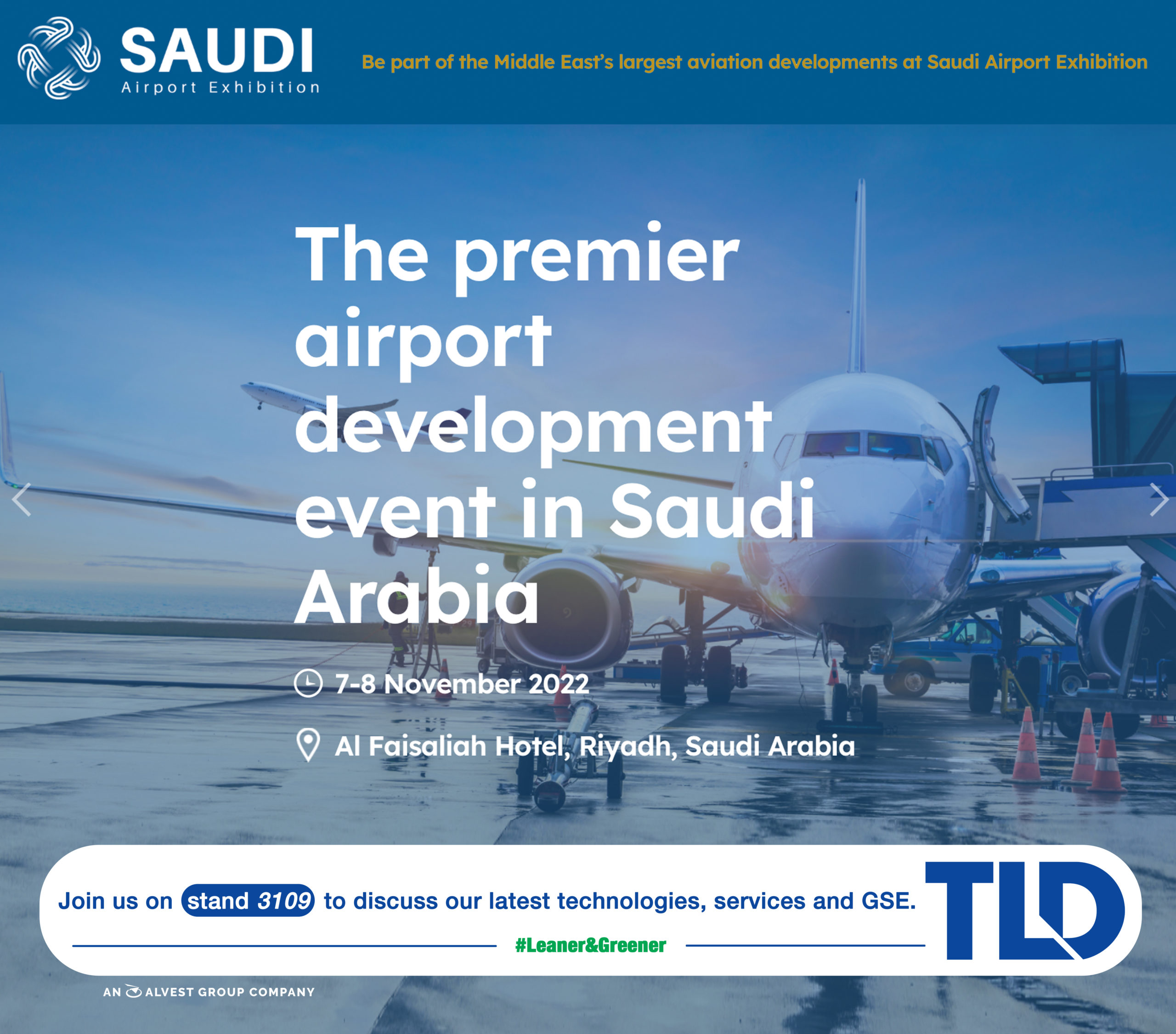 Saudi Airport Exhibition 2022
Saudi Airport Exhibition will be the largest dedicated event for airport development in Saudi Arabia, attracting thousands of global industry officials, suppliers, investors and professionals.
TLD is pleased to announce its attendance at this important Middle East aviation exhibition and will be on stand 3109 with our sales team and technical advisors.
Join us for this important 2-day event, and find out just why TLD is a market leader in the design, manufacture and distribution of Ground Support Equipment.
#TLDGSE #SaudiAirportExhibition #LeanerAndGreener