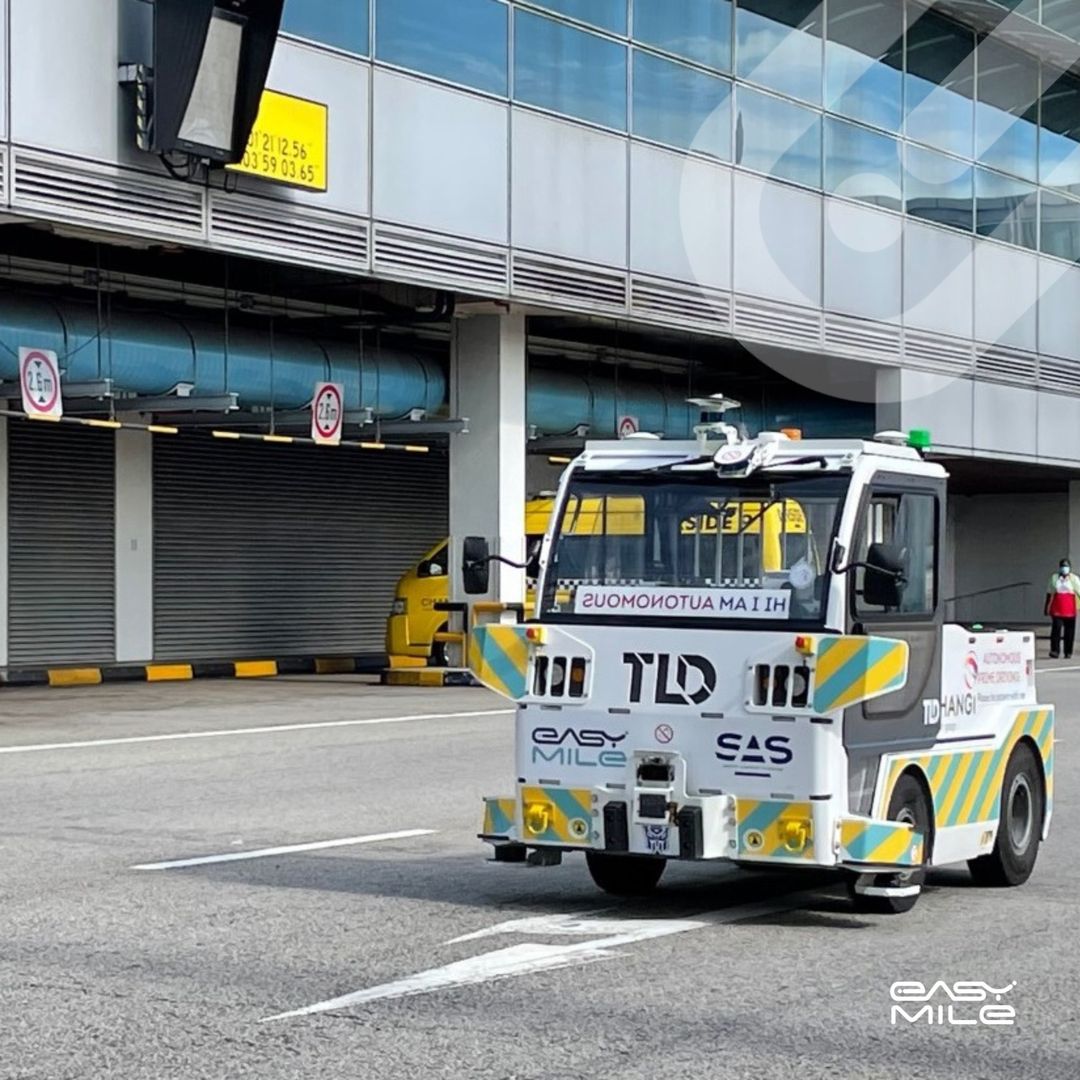 TractEasy Featured in EasyMile Article
TractEasy is an autonomous electric tractor concept created by TLD and EasyMile that has become the standard for zero-emission solutions covering a wide range of applications, from airport baggage handling to parts supply to assembly lines.
Richard Reno, CEO of TractEasy articulates his thoughts about how autonomous vehicles can drive change in aviation.
In airports, the efficient handling of baggage and cargo has become a critical challenge, exacerbated by a labour shortage.
While industries like manufacturing have adopted autonomous indoor vehicles for years, airports have been slower to embrace such technology and safety standards. However, some pioneering airports and airlines have successfully demonstrated level 4 autonomous cargo and baggage transportation operations.
With advancements in technology and a growing understanding of operational challenges, autonomous tow tractors are poised to improve safety, and efficiency, and reduce operating costs at airports worldwide.
The debate on safety standards for autonomous vehicles in airports is ongoing, with some exploring lower safety tolerance solutions, but the most significant success stories prioritize the highest levels of safety.
If you haven't checked out the blog article yet, read more here: https://bit.ly/45PvoHi