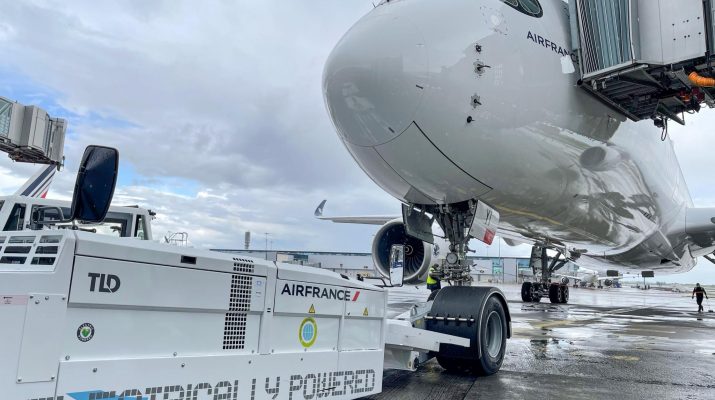 TLD TPX 200 XE PART OF THE AIR FRANCE SUSTAINABLE AVIATION PROGRAM
Along with all other partners, TLD is proudly participating today in this important mission: helping aviation become leaner and greener.
On May 18th 2021, flight #AF342 from Paris-CDG to Montreal-YUL departed swiftly, using the state of the art all electric TPX-200-XE pushback tractor as it left the gate in Paris.
The Air France A350 committed to this flight used a fuel mix including 16% SAF (Sustainable Aviation Fuel) produced by Total, in France, with recycled cooking oil.
This participation of TLD illustrates our ambition and our commitment towards environmental transition of aviation and air transport, being smart and innovative.